Category Archives: Pet Boarding Blog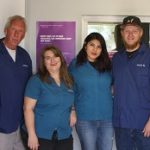 In our Pet Boarding Blog we are sharing updates about what is going on at Camino Verde Pet Resort.
Boarding all pets, including snakes, turtles, birds, lizards, parrots, pot belly pigs, rabbits, chickens, dogs and cats!
Keeping you updated on any changes and/or improvements that are coming or are in progress.
Joining the CVPR community by subscribing to our website and get automated notification of any new posts published.